Spider-Man: No Way Home Trailer Dropped - The Loop
Play Sound
While walking together, Takato sees Guilmon begin to disappear. He pulls him away, but later, Guilmon disappears entirely. The secret organization, Hypnos, seems to be behind it.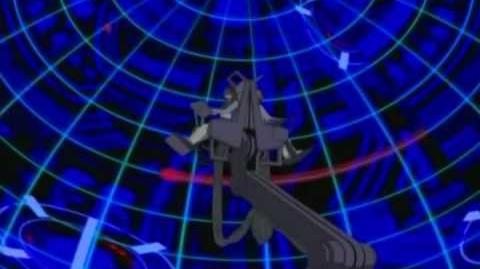 Synopsis
Featured characters
(Numbers indicate order of appearance. Bolded characters are fought by the protagonist(s), and italicized characters feature non-explicitly, e.g. voice, silhouette, image.)
Digimon Analyser
No digimon analyser for this episode.
Digivolutions
No digivolutions for this episode.
Quotes
Guilmon: "It's kinda like trying to ice skate on sausages"
Renamon: "Who were you expecting, boys? Your mommies?"
Takato: "Very funny."
Guilmon: "I don't think I have a mommy. Oh wait, Takato's my mommy."
Guilmon: "Are you two going to fight?"
Takato: "She's a girl! And she'd kick my butt."
—Well at least he knows that.
Takato's mom: "Let's eat the ice cream we saved for dessert and tell him it melted."
Takato's dad: "Erm...I already ate it"
Other notes
There is currently no trivia for this article.