Doctor Strange in The Multiverse o Madness - The Loop
Play Sound
Mio (ミオ, Mio?) is a character in Digimon Universe: Appli Monsters (3DS).
Apperance
Mio is a teenage girl wirh short blonde hair and amber eyes. She wears pink hair ribbons, a pink dress with wrist-length sleeves, a flower-shaped turtleneck, and a pocket on each side of the waist. The dress is yellow on the hemlines, the end of each sleeve, and the opening of the pockets. She also wears white stockings, and blue, purple, and white sneakers.
Description
Etymologies
Mio (ミオ)
Name used in Digimon Universe: Appli Monsters (3DS).
Ja: Mio (

ミオ

?

). A Japanese female name.
Fiction
Mio is Naoto's younger sister. She is attends Hifumigaoka Middle School and is friends with the Protagonist and Yukari. At some point she got sick.[1] Some time after recovering from sickness, she goes to the Protagonist's house, and tells them that Naoto is keeping some kind of secret from her.
Buddy Appmon
Tutomon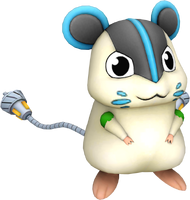 Tutomon is Mio's Buddy Appmon.
When Mio is being held hostage by Jammingmon, Tutomon delivers an App Drive to Mio, and becomes her Buddy Appmon.
Recomon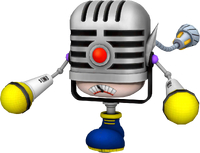 Recomon is one of Mio's Appmon.
When Mio receives her App Drive from Tutomon, Recomon becomes her Appmon.

Notes and references