What could possibly be wrong with gaining knowledge and information?
---
This article is a stub and is missing information.
You can help DigimonWiki by expanding it.

This article needs your LOVE

---
What's needed: sources. Any sources
Digimon Adventure: Last Evolution Kizuna (デジモンアドベンチャー LAST EVOLUTION 絆, Dejimon Adobenchā LAST EVOLUTION Kizuna?, lit. "Digimon Adventure LAST EVOLUTION Bond) is an upcoming sequel to Digimon Adventure tri. set to premiere in Japanese theaters on February 21, 2020 with a subbed American theater release on March 25, 2020.
Characters
Development
The official website for the Digimon Adventure movie revealed the character visuals for two characters for the upcoming film, 22-year-old Digimon Adventure and Digimon Adventure tri. protagonist Taichi "Tai" Kamiya (left image below), as well as Yamato "Matt" Ishida (right image below) as part of the 2018 Digimon Thanksgiving event.[1]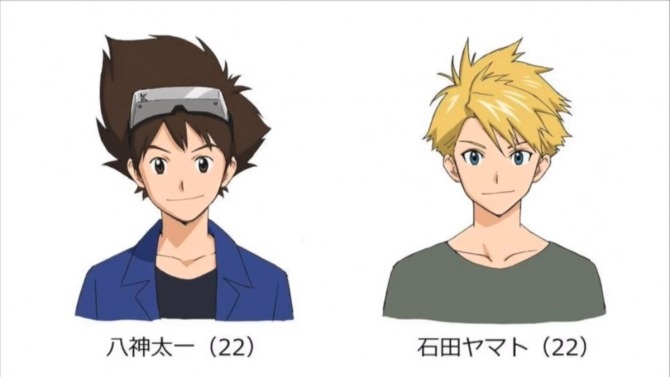 The new film project is part of the overall 20th anniversary celebration of the franchise.
Hiromi Seki, Toei Animation's original producer for the Digimon anime projects, is serving as the supervisor of the new film project. Katsuyoshi Nakatsuru is also returning from the first Digimon anime projects as the new film project's character designer. Kenji Watanabe is designing the Digimon monsters for the new project, as he has done for the previous Digimon projects.[1] In the February 2019 V Jump, released in December 2018,the DigiDestined's designs were shown off.
Bandai announced on March 5, 2019 that the movie would air in Spring 2020.[2] It was also announced the main cast from Digimon Adventure tri. would reprise their roles for the movie.[3]
Credits
Cast
Notes
Community content is available under
CC-BY-SA
unless otherwise noted.