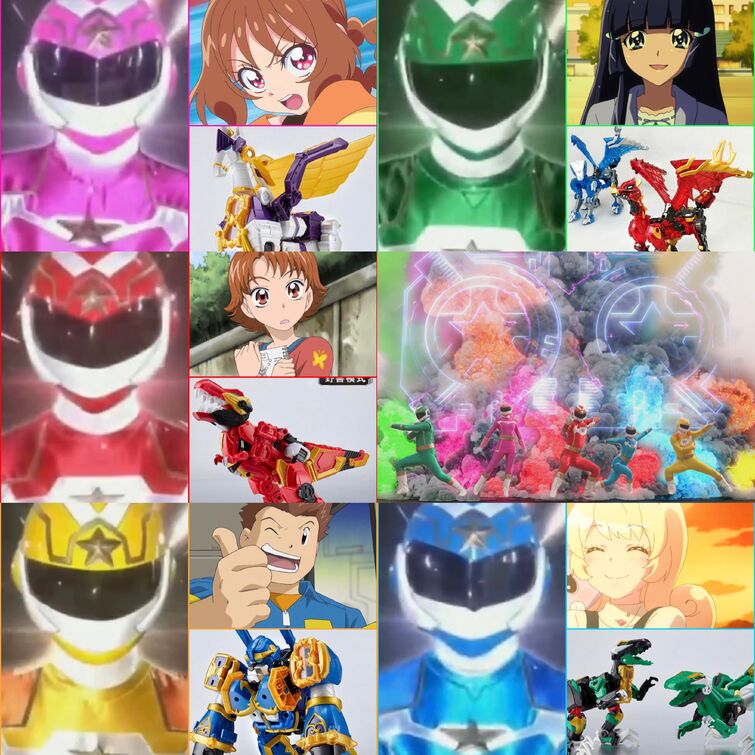 Attention Digimon Wiki members!
I'M proud to announce that I, Warwick Kotaro, will be working on a new anime fan fiction that includes elements from the Super Sentai/Power Rangers series, as well as a dash of Digimon and Precure, named Shinsei Sentai Ryuseiger!
Here's the plot:
"One hundred years ago, the evil empire, Dark Empire Black Hole, was on a quest to conquer the whole universe. Their last stop was Planet Marina, in the Andromedean Galaxy. However, a team of brave heroes led by Ryuto Natsuki, a space explorer from Planet Earth, and his four teammates from Planet Marina, were able to defeat the Black Hole as the Shinsei Sentai (Nova Squadron) Ryuseigers. With the power of the Ryuseizyus, their mythical beast partners, the Black Hole was defeated for good. However, the Ryuseigers sacrificed all their energy to defeat the Black Hole, eventually dying in the process.
Cutting to present day, the Black Hole's ancient ruler, Lucemon, is revvived by the space phantom thief Narcistoru and his underlings, the Phantom G-Death Trio. The present Black Hole team fly to Planet Earth in order to steal its resources and conquer it. Meanwhile, teenager Rin Natsuki, along with her friends Ran Hanamichi and Junpei Shibayama, discoer a set of old Star Stones left by Rin's grandfather Ryuto. The three use the stone to find a Ryuseizyu named Rex, that allows Rin to transform in to Ryusei Red. Rex explains that new Ryuseigers myust be found to defeat the black Hole. Later on, Junpei and Ran, along with two other teenagers, Yume Hinata and Reika Aoki, join Rin as the other four Ryuseigers. Will the new Ryuseigers be able to defeat the new Black Hole corps once and for all? A new battle begins!!"
As you have seen, it seems like Junpei/JP from Digimon Frontier will be appearing in Ryuseiger as Ryusei Yellow! I hope to add some other Digimon characters as well, mainly Takuya and Kouji.
But the main reason why I'm posting this is that I need some friends to help me work on this Ryuseiger project.
Here is the Ryuseiger wiki that I will do most of my work on:
https://shinseisentairyuseiger.fandom.com/f
Of course, this wiki is mainly under construction, but yeah, if you'd like to support me in this project and help out in any given capacity, let me know! You can help add character biographies, episode information and lots of other stuff. So feel free to chip in! You can join the supporting team by replying to this page or personally asking me through Message Wall.
Well then, what do you think? Goodbye Digimon Wiki and have a great day!